1. Open the Settings app.
2. Tap your name.
3. Tap Subscriptions.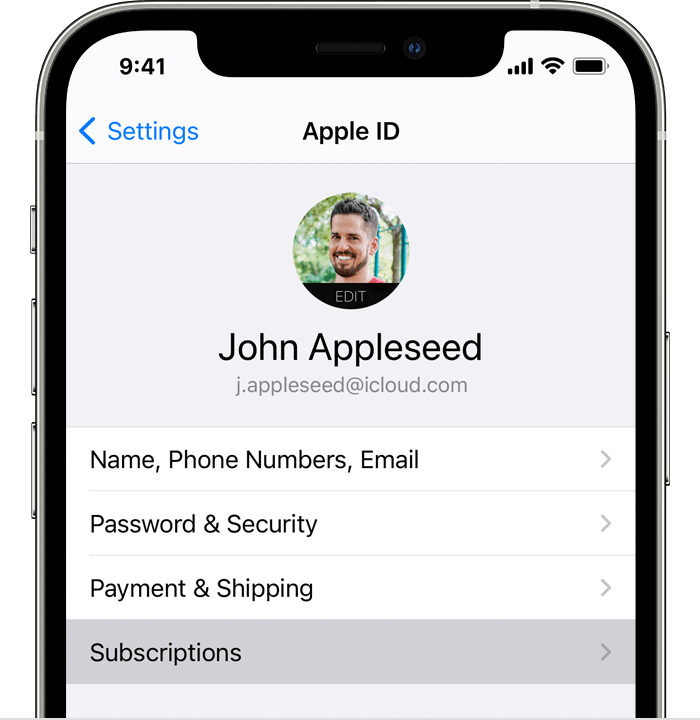 4. Tap the subscription that you want to manage.
5. Tap Cancel Subscription.
Please cancel it at least 24 hours before the subscriptions ends.
If you don't see Cancel Subscription, then the subscription is already canceled and won't renew.