Hong Kong is the financial center of Asia, shopping paradise, and tourist destination. It is an intersection of Eastern and Western cultures, which makes Hong Kong one of the most popular VPN locations around the world. High-quality and secure Hong Kong VPN servers can safely unlock restricted contents for you and protect your freedom of using Internet.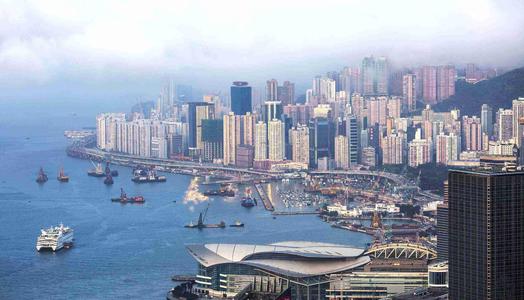 As a globally leading supplier of the virtual private network, FlyVPN has added 61 servers in Hong Kong. There are over 110+ FlyVPN servers in Hong Kong, gathering a huge bandwidth up to 10Gbps. The newly added servers of FlyVPN are all from professional civilian bandwidth companies. These IP addresses are anonymous and stable, and will not be detected by the website when you are using VPN. At present, FlyVPN has a total of 110+ Hong Kong servers, and FlyVPN supports Smart Servers Matching function, you can automatically connect to the best server that meets your needs with one click. According to the market research, there are few VPN service providers with more than 110 servers in Hong Kong for the time being. So based on security features, the number of servers, and extremely fast network, FlyVPN is your first choice for Hong Kong VPN!
The best Hong Kong VPN service in 2020
However, the usage of Internet in Hong Kong has changed after the introduction of the Hong Kong national security law, which means that residents and visitors of Hong Kong may soon be subject to strict website blocking measures. A high-quality Hong Kong VPN stands for network security and protection for your identity from surveillance by government agencies or local ISP providers. In addition, you can browse and visit Hong Kong and other regions' websites anytime or anywhere. You can enjoy streaming media programs from ViuTV, myTV SUPER, Bloomberg, BBC, CNN, TVMost, Hong Kong Radio, Netflix, etc. You can get a complete Internet experience whether chatting, working or entertaining.
Protect Online Security and Guard Ultimate Privacy. Enjoy Unlimited Global Access! FlyVPN team has been committed to providing users with the world's best VPN services. FlyVPN has provided more than 1000 high-speed VPN servers, which covers more than 40 countries or regions around the world till October 2020, allowing you to enjoy lightning-
speed connections anytime and anywhere. We're still deploying new servers and the global VPN network. Stay tuned!