Fuser is an upcoming rhythm game developed by Harmonix and published by NCSoft. It is planned for release on November 10, 2020, for Microsoft Windows, Nintendo Switch, PlayStation 4, and Xbox One.
Developer(s): Harmonix
Publisher(s): NCSoft
Engine: Unreal Engine 4
Platform(s): Microsoft Windows, Nintendo Switch, PlayStation 4, Xbox One
Release: November 10, 2020
Genre(s): Rhythm
Mode(s): Single-player, multiplayer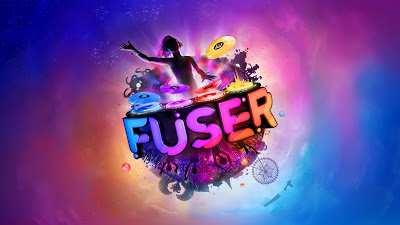 Why do you need a VPN to play Fuser with VPN?
1. Prevent DDoS attacks: VPN protects your computer from unwittingly participating in or becoming a victim of a DDoS attack. VPN service hides your IP and encrypts your data traffic. So even if you do get targeted, you can easily hop from one IP to another.
2. Play games anywhere: A new game being released a month later in your region? VPN lets you get it first, no matter where you are. So just change your IP and play online with no borders!
3. Stop bandwidth throttling: VPN helps you avoid throttling by encrypting your data traffic, which hides it even from your ISP. Just connect to any of the servers and enjoy the best gaming possible!
Best VPN for Fuser
The advantages of FlyVPN for gaming are exceptional. FlyVPN's fast servers lower latency between a player and the VPN server client; gamers can be the first to play certain games by downloading from countries with earlier launch dates; individuals can keep their data and save files safe behind an encrypted gaming private network.
In addition, FlyVPN allows playing multiplayer games in every region - it can connect to servers around the world to play with your friends, even if a title requires an IP address from a specific country to play. And if someone you played with is a sour loser and wants to take revenge by hacking your digital assets - you know a VPN app will prevent that from happening!
If you want to try it out, FlyVPN offers a free trial VPN service too. Simply create an account or in FlyVPN client or App, you can get 3 days free VPN for the first time. After 3 days, you can use FlyVPN 3 times a day, 20 minutes each time.