The seventeenth season of Grey's Anatomy is set to premiere on November 12, 2020. As you may know, the Grey's Anatomy Season 17 premiere will not start where we left off. The new season begins with a time jump, and we'll see the doctors at Grey Sloan Memorial a few weeks into the coronavirus (COVID-19) pandemic.
Grey's Anatomy season 17 is broadcasted on ABC on the channel's official website. United States residents will have access to ABC's online content, which will not be the case for those living abroad, as it is shown on the screen capture below.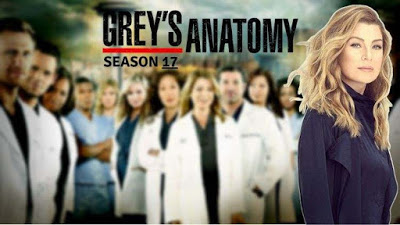 Indeed, to unblock the contents locked by ABC in your country, you need to change your IP address. An address IP is what identifies you when you are online on a network. From that, the numbers that are in your IP indicate the place or the country where you connect. For example, by getting a connection from England, your IP will be automatically English.
How to watch Grey's Anatomy season 17 from anywhere with a VPN?
This is what you have to do to watch Grey's Anatomy season 17 from anywhere: You have to install a VPN app on your device, connect to an Indian server location, and change your IP address to the USA. In simpler words, changing your IP address means you are magically transporting your device to appear as if you're in the USA while you are physically located in Canada, Australia, New Zealand, Europe, or anywhere else . Here's how the magic happens in no time at all:
1. Sign up for the FlyVPN service.
2. Install the VPN app on your most frequently used device.
3. Sign in with your FlyVPN account.
4. Connect to the United States VPN server from the server list.
5. Go to the ABC website or mobile app.
6. Stream all episodes of Grey's Anatomy season 17 from anywhere.
If you're not ready to commit to FlyVPN right away, FlyVPN offers a free trial VPN service and 24 hours trial VPN Package. Simply create an account or in FlyVPN client or App, you can get 3 days free VPN for the first time. After 3 days, you can use FlyVPN 3 times a day, 20 minutes each time.