Fortnite is an online video game developed by Epic Games and released in 2017. While the Save the World and Creative versions have been successful for Epic Games, Fortnite Battle Royale in particular became a resounding success – drawing in more than 125 million players in less than a year, earning hundreds of millions of dollars per month, and becoming a cultural phenomenon.
Your squad in Fortnite Battle Royale is under heavy fire. Your Dark Voyager skin is in bad health. The map is shrinking, but you spot a Med Kit. You're just about to grab it when the worst happens. A lag kills your game.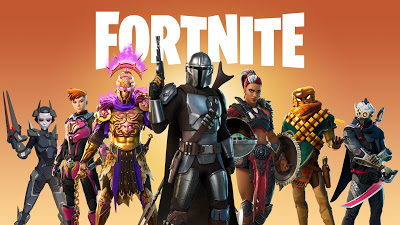 There's nothing more frustrating than high ping and latency affecting your gameplay. If you want to fix gaming lag, you need to use a VPN. However, not just any VPN will work. Reducing latency requires speed so you need to look for a fast VPN with a worldwide network.
How to Fix Fortnite Lag with a VPN?
1. Choose a VPN. We recommend FlyVPN for gaming.
2. Install the VPN and connect to a server near you.
3. That's it! Your ping should be better. Happy looting!
When it comes to making sure your Fortnite game goes on without a hitch, our first choice is FlyVPN. First of all, FlyVPN has 1,000+ VPN servers in 40+ countries. That kind of worldwide network is what it takes to bypass bottlenecks and keep your game going.
Speed is essential to the Battle Royale formula, FlyVPN updates its speed connections regularly, so your Fortnite journey never lags, no matter where you live. FlyVPN is strong on security, especially hiding your activity from your ISP. FlyVPN is your guardian in the Fortnite world with features like military-grade, 256-bit encryption and built-in anti-DDoS protection.
If you're not ready to commit to FlyVPN right away, FlyVPN offers a free trial VPN service and 24 hours trial VPN Package. Simply create an account or in FlyVPN client or App, you can get 3 days free VPN for the first time. After 3 days, you can use FlyVPN 3 times a day, 20 minutes each time. If you still have questions about how to play Fix Fortnite Lag with a VPN, please leave a comment.