Overwatch is a team-based multiplayer first-person shooter game developed and published by Blizzard Entertainment. Overwatch is highly addictive, but playing the super popular game in most countries is nearly impossible due to geo-blocks. Fortunately, VPNs for Overwatch can help you bypass geo-blocks and play the game without any restrictions.
Is Overwatch blocked in your region? Are you tired of being unable to access certain in-game features due to geo-blocks? You're in luck because this can be resolved by using an Overwatch VPN.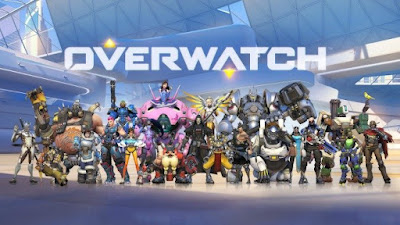 Finding the best VPN for Overwatch is not easy with so many options to choose from. Some VPNs are secure but will slow down your connection and increase your ping. Others seem to offer the best package, but end up gathering a lot of sensitive data about you and your internet activity. I recommend FlyVPN as it has super fast speeds and great security features.
How to play Overwatch with a VPN?
First, you need to register with a VPN provider.
Now that you have a VPN account, it's time to download the VPN client on Microsoft Windows.
Launch the VPN client and then connect to a VPN server.
Play Overwatch without any restrictions.
FlyVPN is perfect if you need consistent connection quality and security. The VPN provides over 500+ VPN servers in 40+ countries. That's useful for accessing geo-restricted games or getting a better deal if there is a sale in a specific country. The huge number of servers means you always have a backup option.
If you're not ready to commit to FlyVPN right away, FlyVPN offers a free trial VPN service and 24 hours trial VPN Package. Simply create an account or in FlyVPN client or App, you can get 3 days free VPN for the first time. After 3 days, you can use FlyVPN 3 times a day, 20 minutes each time. If you still have questions about how to play Overwatch with a VPN, please leave a comment.