WeChat is free and convenient. That's why many people consider it an efficient way of communicating. But with such a ban in place, using a VPN is the only way to unblock WeChat.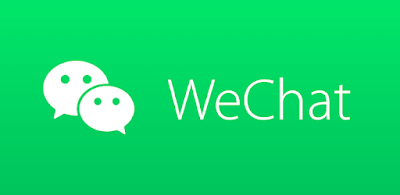 Despite this US reach, Tencent is still a Chinese company, and we all know how the US feels about the country. Trump's administration says the company poses an alleged national security risk, and they might be right.
WeChat is a tool that does all sorts of censorship and surveillance activities. In fact, in its country of origin, the app is heavily censored. Any post that reflects Chinese politics and other forbidden topics disappears instantly.
Now that you know what a VPN is and how can it help you with the WeChat banning predicament, these are the steps you should take to complete the task:
1. Create a VPN account with one of the premium services from the review below.
2. Download the VPN's dedicated application on your device and install it.
3. Activate the application and sign in with your credentials.
4. Connect to a server in a country where WeChat is available.
5. Launch WeChat and contact your loved ones wherever you may be.
That was everything you had to go through in order to use WeChat in the US and any other country where the app is banned. Now, all that's left is to show you what VPNs are considered to be the best for the job, which is what this review is all about.
We put FlyVPN as our number 1 choice based on excellent reviews from its users. Its 1,000+
VPN servers
in 40+ coutries. FlyVPN boasts a series of robust security features including 256-bit encryption, DNS leak protection, perfect forward secrecy, and a kill switch that stops data transfer whenever you lose connection to the VPN. FlyVPN offers user-friendly software for Windows, MacOS, and Linux PCs, as well as apps for Android and iOS.
Finally, FlyVPN offers paid VPN and
free trial VPN
service. Simply create an account or in FlyVPN client or App, you can get 3 days free VPN for the first time. After 3 days, you can use FlyVPN 3 times a day, 20 minutes each time.