FlyVPN iOS tutorial
1. Open FlyVPN, register with your email and log in to FlyVPN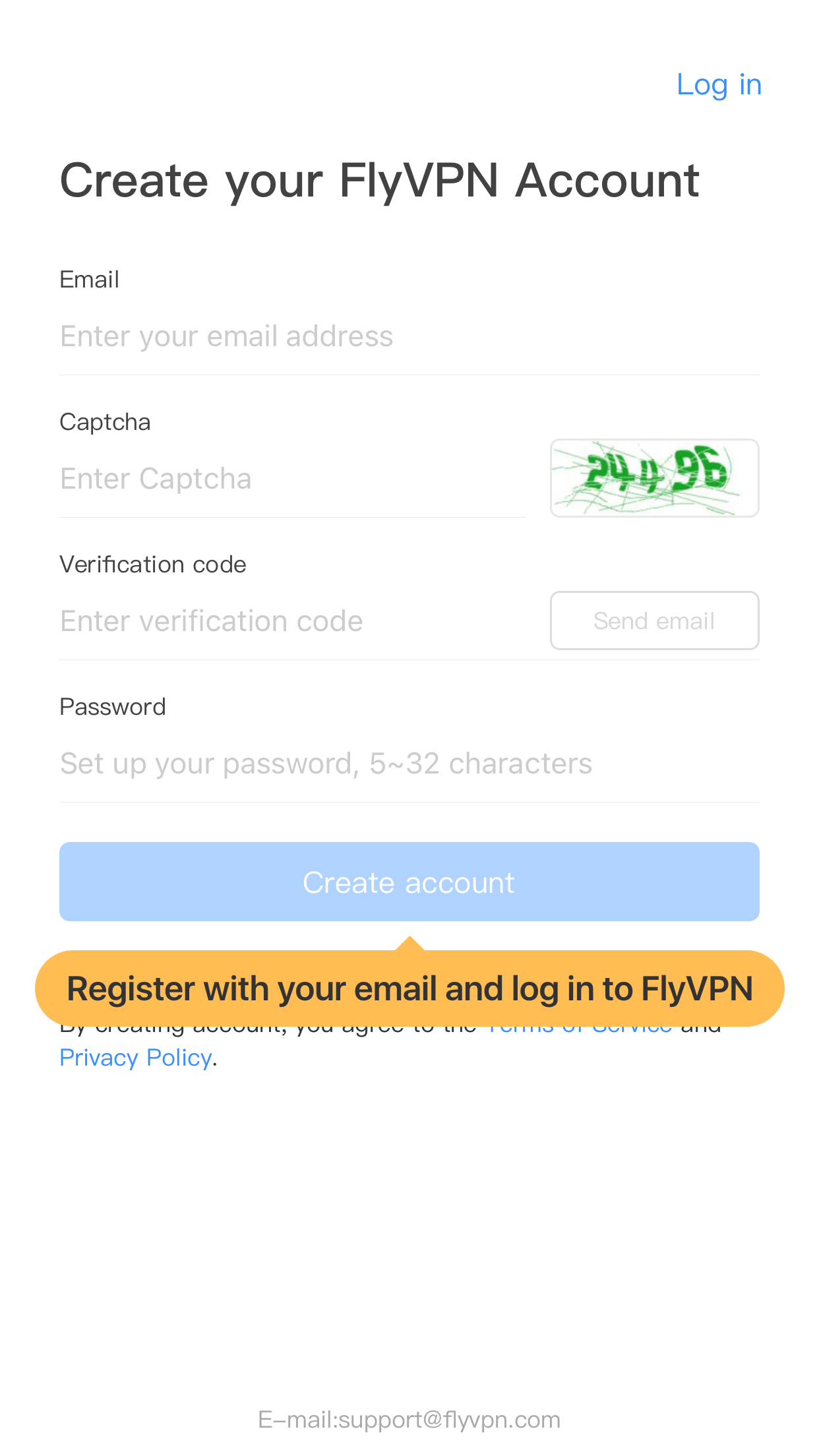 2. Click the Select Server button on the homepage to enter the server list, select a server, and click Connect. It is recommended to enable the automatic reconnection function.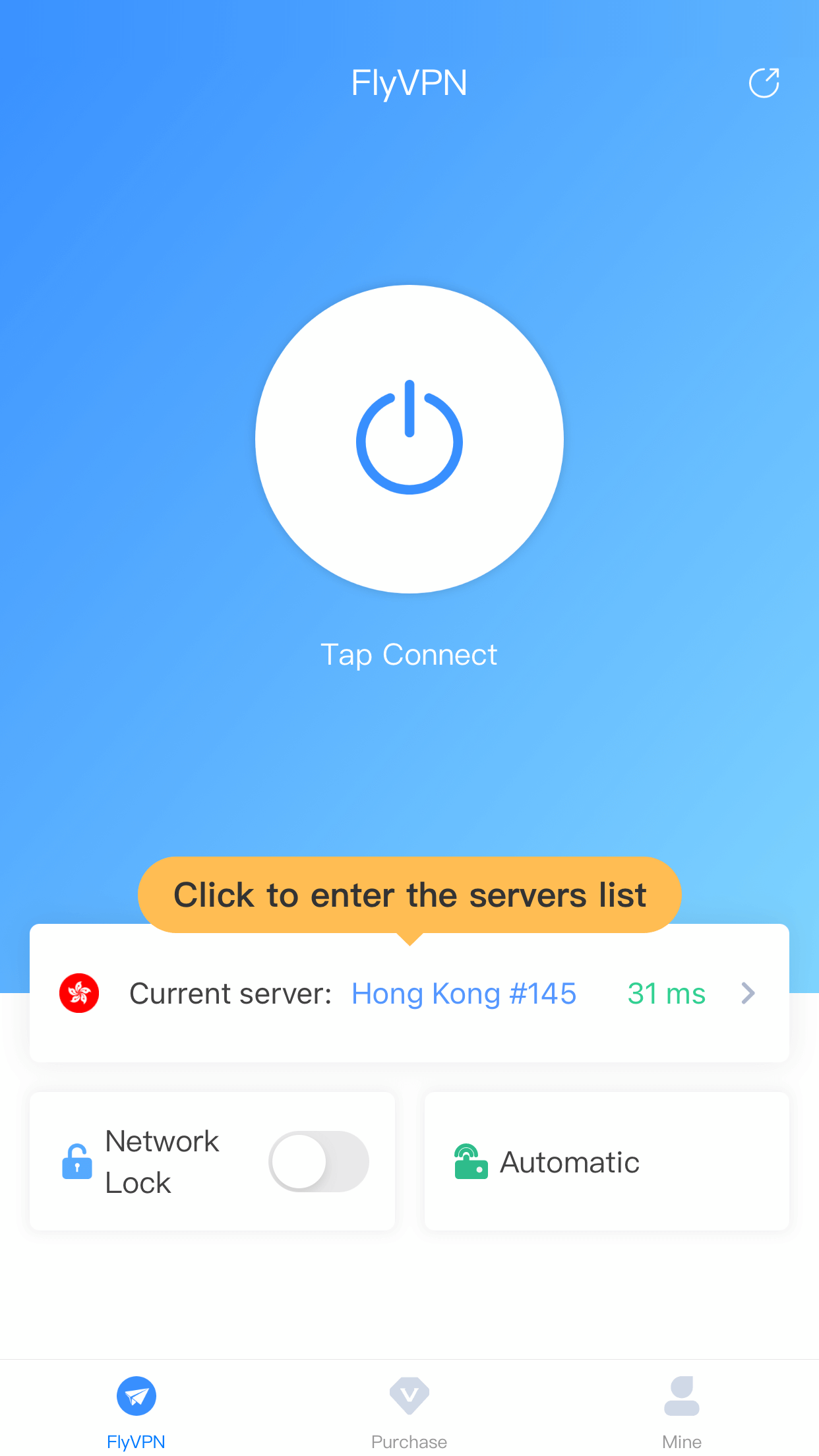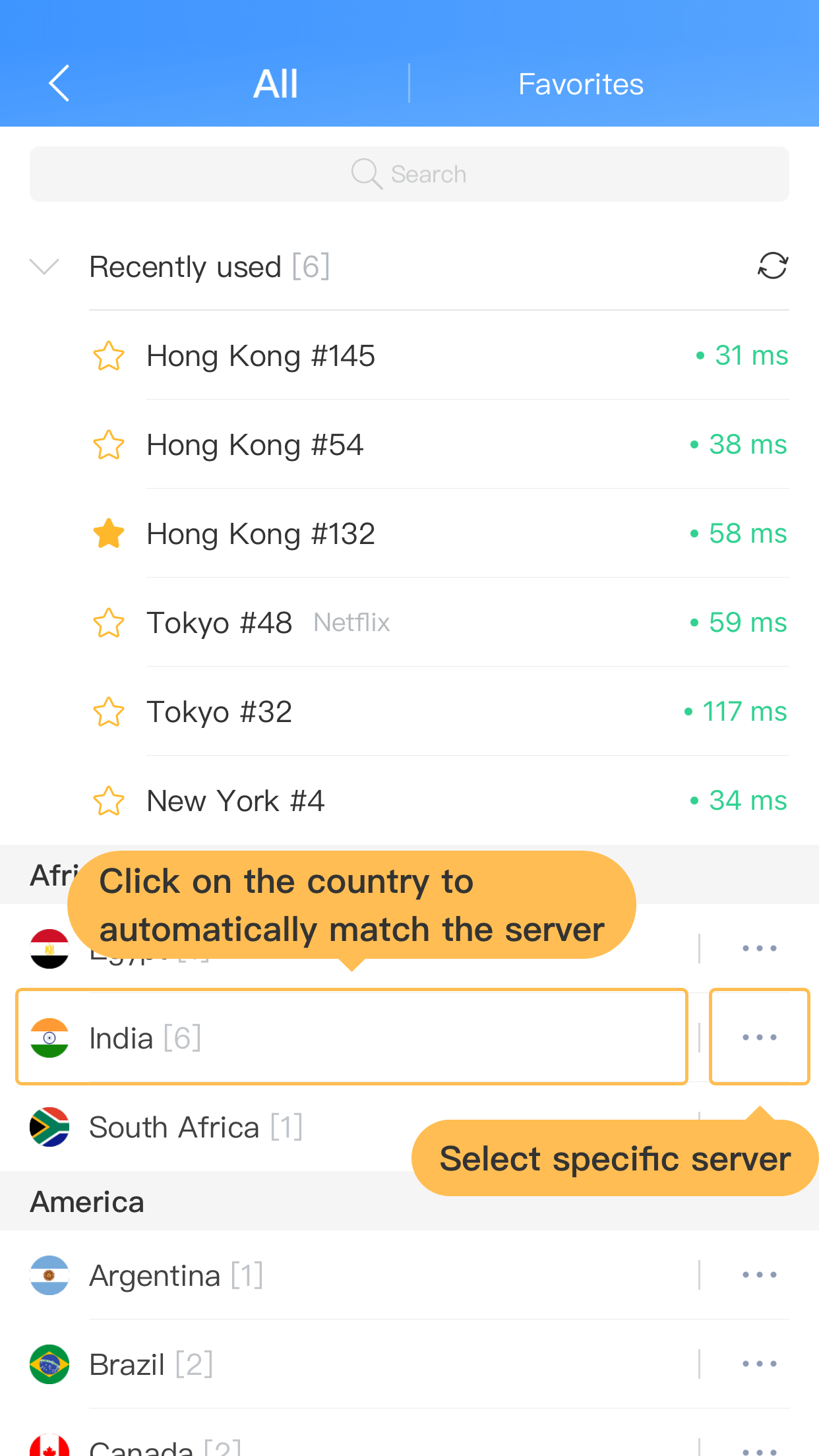 3. If you have connected to a server, and you need change to another server, you can disconnect the currently connected server first, then enter the server list to select a server to connect.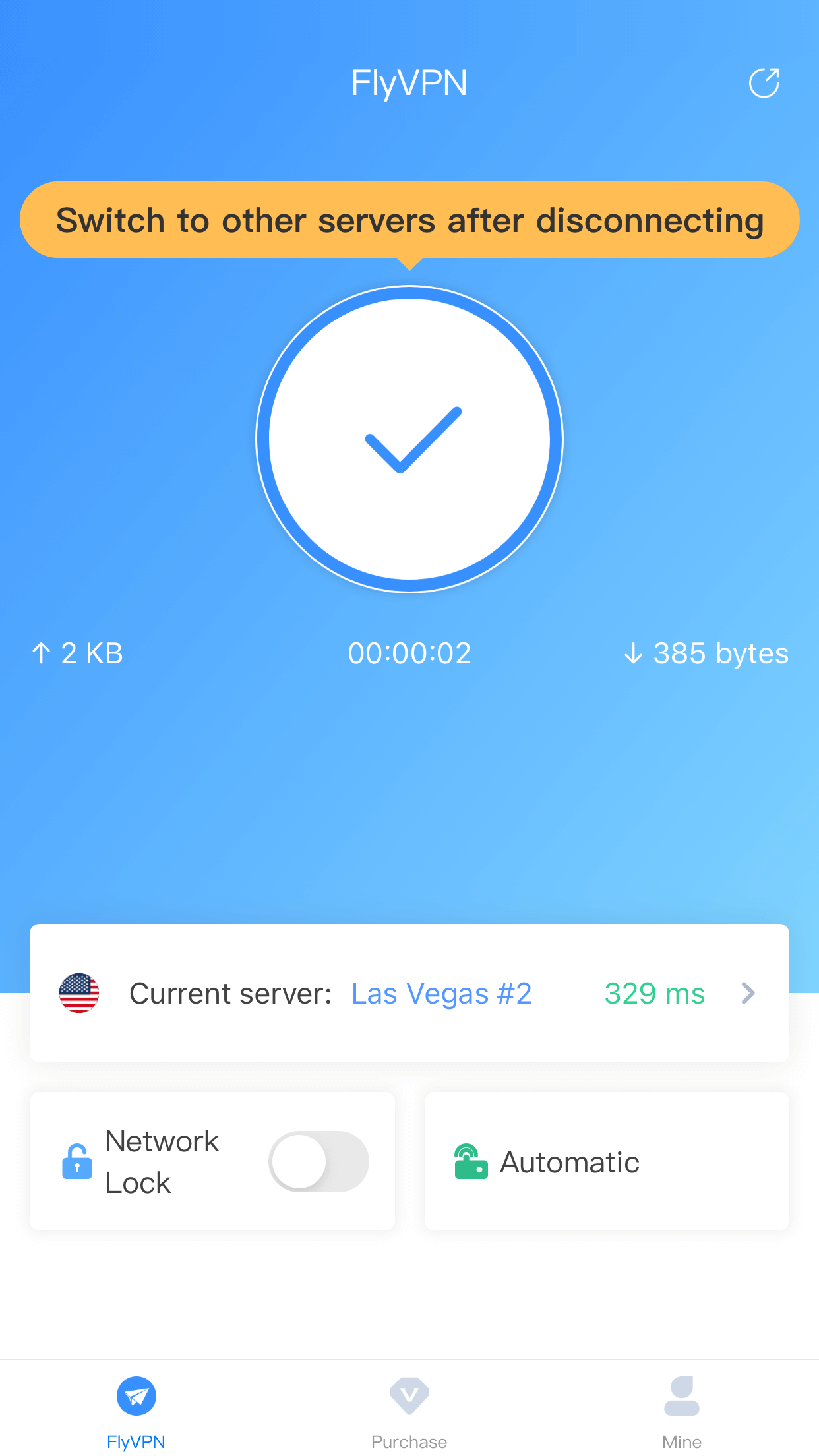 4. The server list is divided into "All servers" and "Favorites". Click the star icon on the front of the server to favorite the server. Click it again to cancel the Favorite. The favorite server is saved in "Favorites".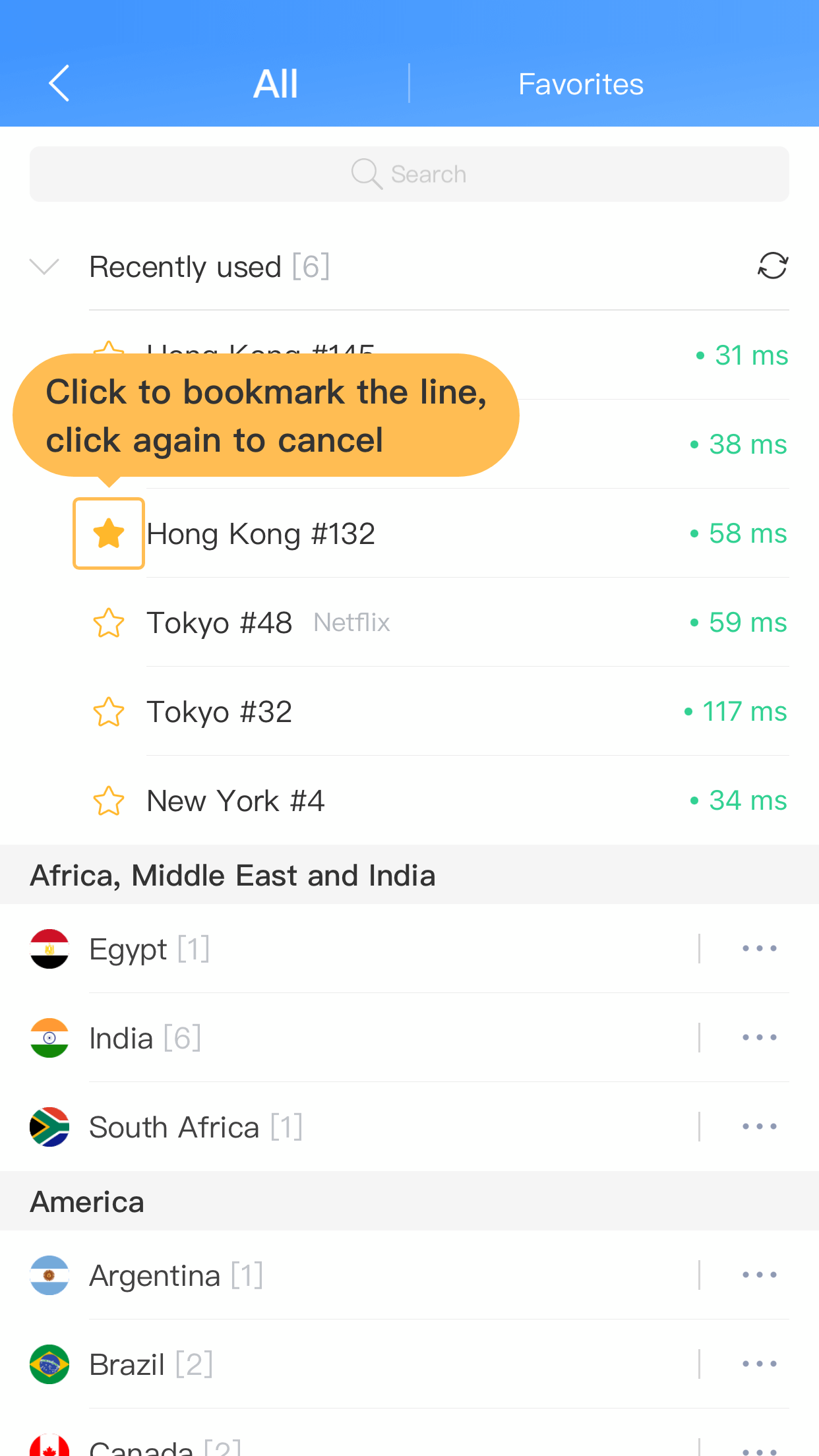 5. You can set the network protocol on the homepage, network protocols include: Auto, TCP, UDP. It is recommended to set the Auto protocol (default). After resetting the protocol, it will work after you successfully connect to the server next time.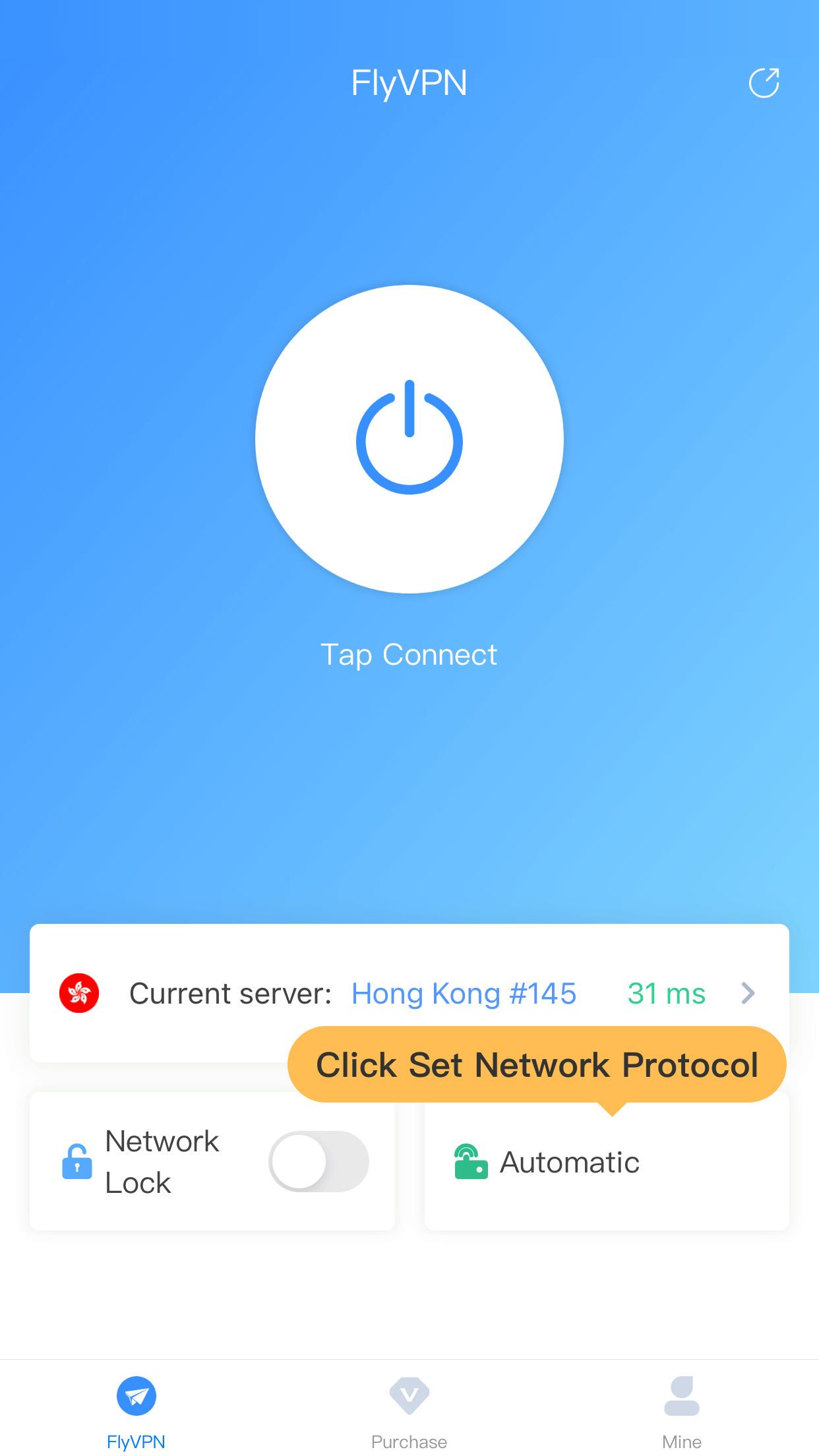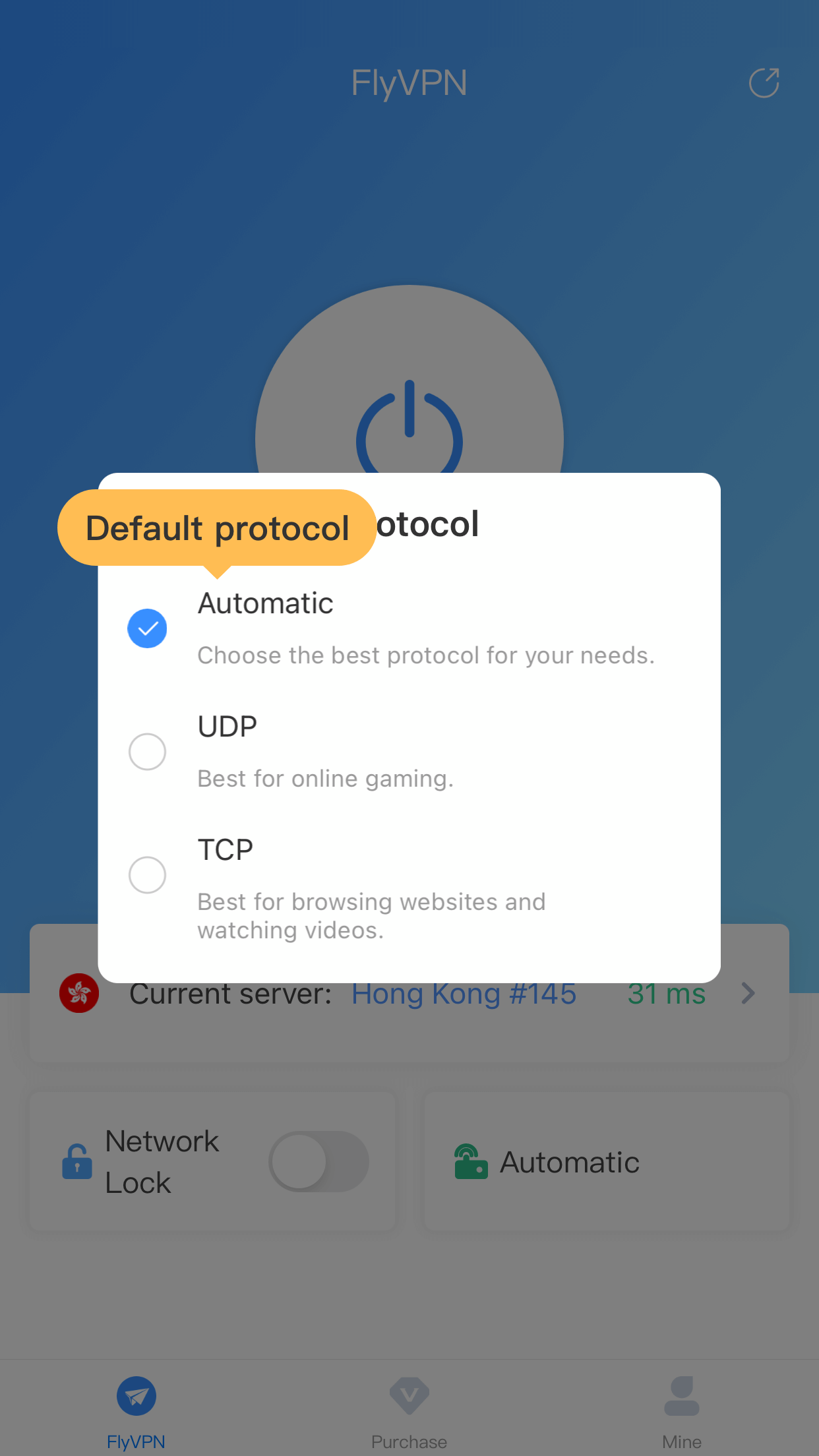 6. Network Lock is FlyVPN's kill switch. The local network will not be restored ( the device has no network after the server is accidentally disconnected) even if the connection between the user's device and our server is interrupted.To restore it, the server should be manually disconnected, thus effectively avoiding the local IP from being leaked.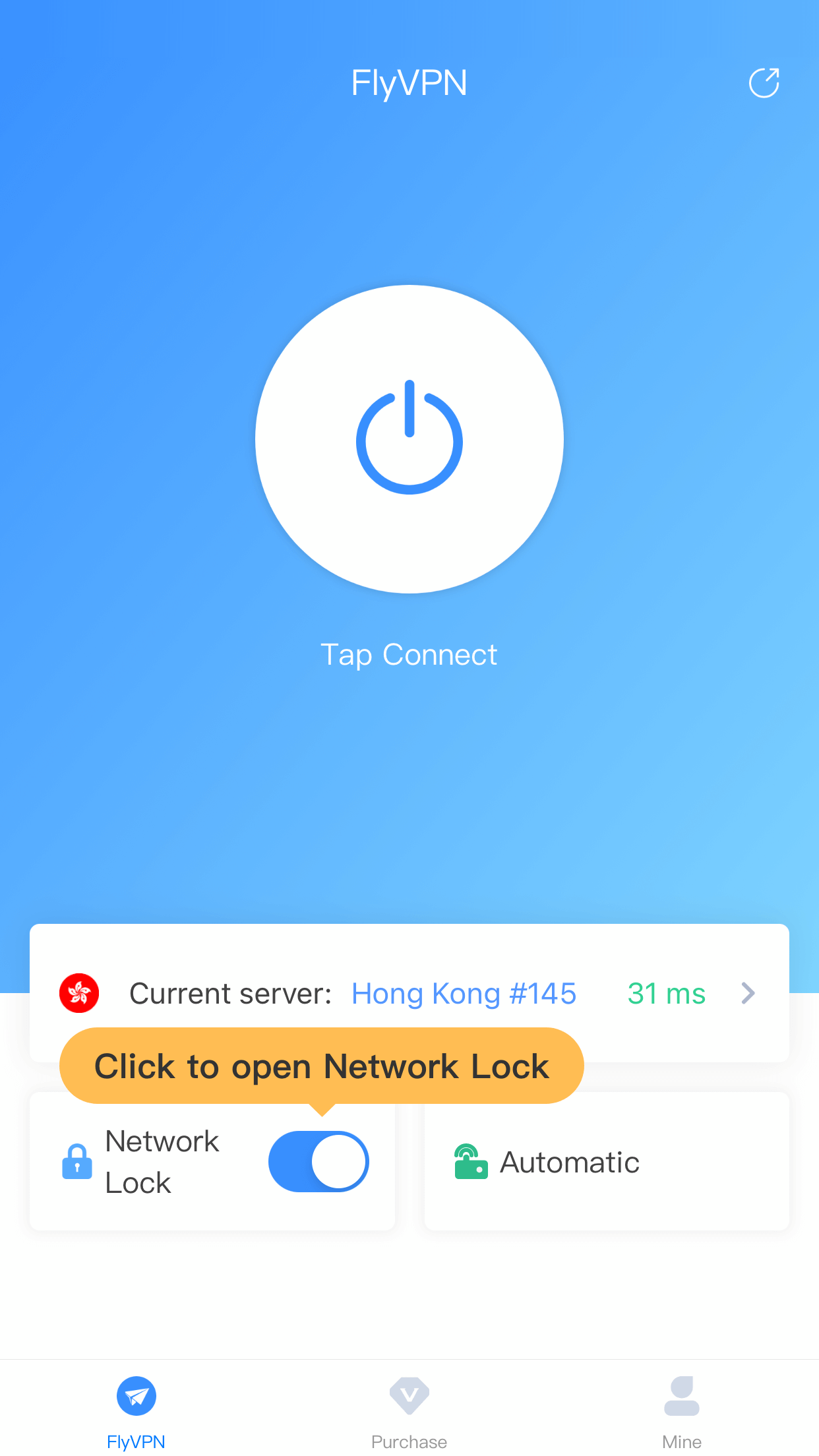 7. Click "My account" in the upper left of the homepage to enter the profile page. The modules of the profile include: Message Center, Invite Friends, Help&Feedback, Settings, and other functions.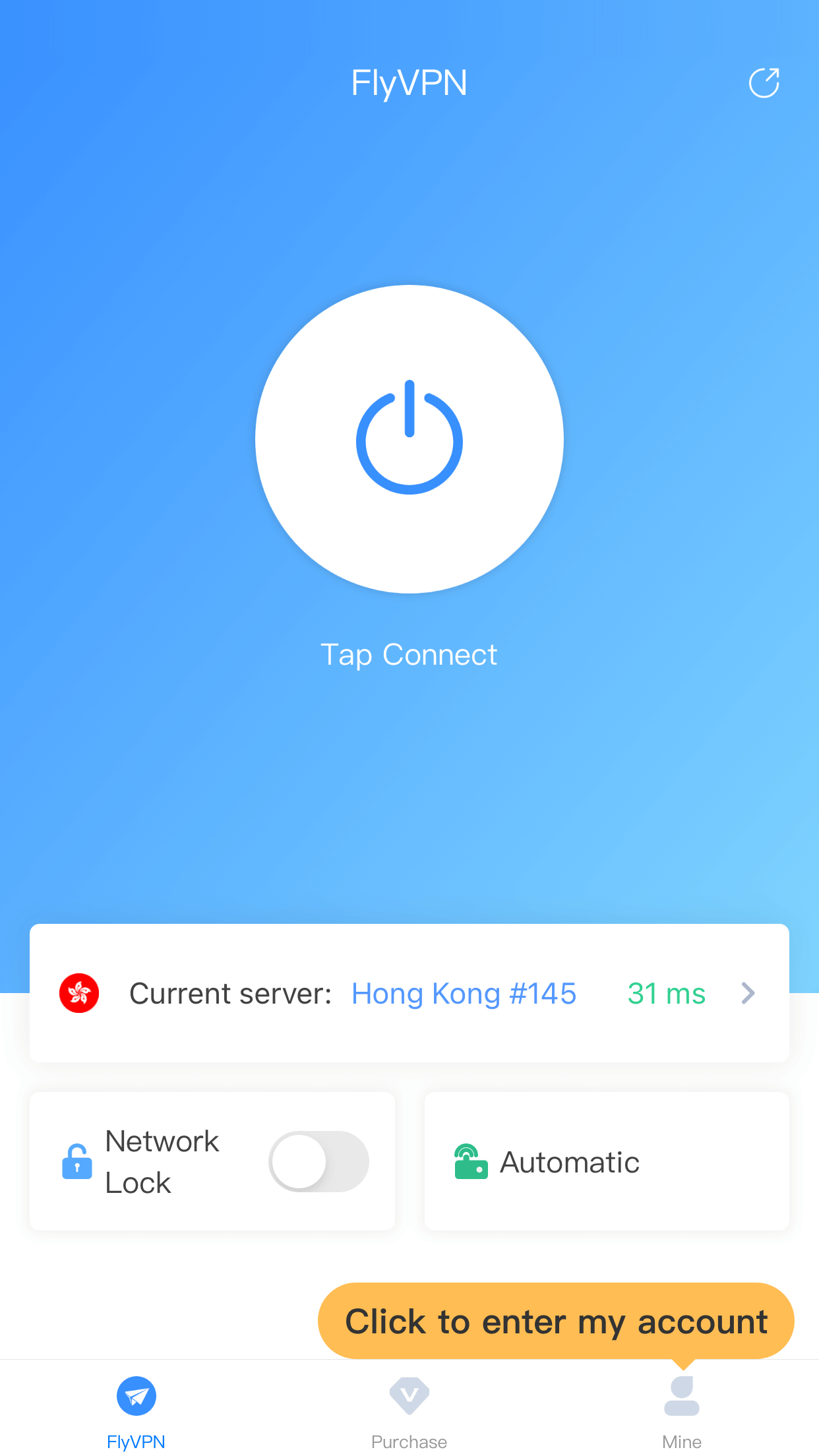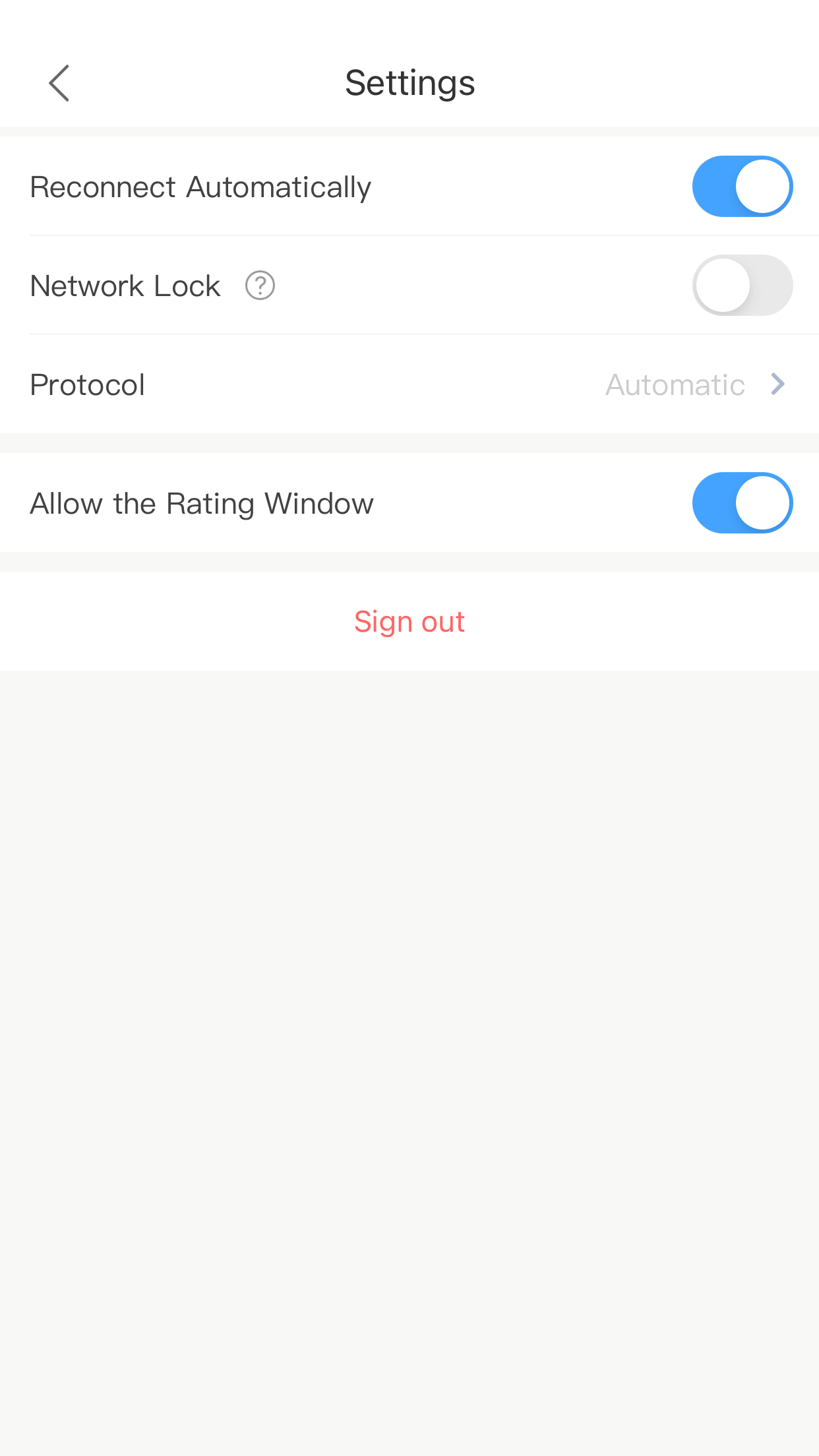 8. Settings include: Reconnection, Protocol, Network Lock, and other functions. You need to reconnect the VPN after changing the settings.