A brand new Crime Biopic based on a Swedish Gangster is releasing on Netflix on May 05, 2022. If you are looking for ways to watch Clark from anywhere in the world, then keep on reading as we will give you a complete guide on how to watch Clark from anywhere in the world.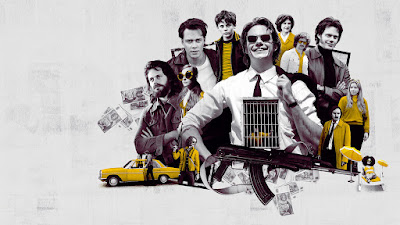 Based on the truth and lies of Clark Olofsson's autobiography, the Swedish language series will feature Clark's early years until the present day. The notorious gangster started his criminal career in the 1960s and became one of the most controversial personalities in contemporary Swedish history. Convicted of several counts of drug trafficking, attempted murder, assault, theft, and dozens of bank robberies, he has spent more than half his life behind bars and has left behind a trail of trauma, heartbreak, disappointment, and general devastation. In the 1970s Clark gave rise to the idea of "The Stockholm Syndrome" during a failed bank robbery in Stockholm and has ever since kept his position as a celebrity criminal fooling all of Sweden to fall in love with him. Just like he desired.
How to Watch Clark on Netflix with a VPN?
Choose a VPN with servers in the US. FlyVPN is my top recommendation for Netflix for its great ability to break through geoblocks.

Sign up for your VPN and download it to your device.

Connect with the US server

Head over to the Netflix website or app and enjoy streaming Clark on Netflix.
When it comes to streaming, FlyVPN is our top choice every time. With searing speeds and easy-to-use apps that work on desktop and mobile, it's the perfect solution for accessing blocked content. With 500+ VPN servers in 40+ countries including over 36 in the US, you have plenty of options for streaming Clark on Netflix.
On top of that, FlyVPN offers a free trial VPN service and 24 hours trial VPN Package. Simply create an account on the FlyVPN website or in the client or App, you can get 3 days of free VPN for the first time. After 3 days, you can use FlyVPN 3 times a day, 20 minutes each time. If you still have questions about how to watch Clark on Netflix from anywhere, please leave a comment.