The 2022 Winter Olympics is here and the games in Beijing are underway. Prepare yourself for over two weeks of watching the very finest in sports on snow and ice. The bad news is that only residents of mainland China may attend. Even worse: not all Olympics streams are available across the globe. The good news? You can watch every Winter Olympics event online for free, no matter where you are, by using a VPN.
Where to watch the Beijing Winter Olympics 2022?
China: CCTV
Europe: Eurosport Player
Netherlands: NPO Start
United Kingdom: BBC iPlayer
Australia: 7Plus
United States: NBC Sports/Peacock
Canada: CBC
France: France Télévisions
Germany: ARD, ZDF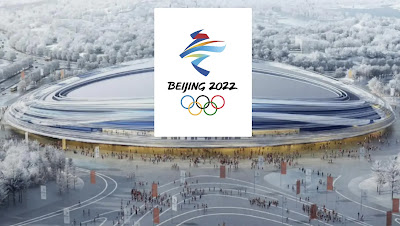 How to watch the Beijing Winter Olympics 2022?
Choose a VPN provider like FlyVPN, our best VPN for watching the Winter Olympics online.
Download the VPN software and create an account.
Choose a VPN server in a country that's hosting Winter Olympics live streams. For example: choose a server in the United Kingdom, then head over to BBC iPlayer. For your free Australia stream, go to 7Plus to gain access to the best Beijing 2022 live stream.
Start enjoying your favorite winter games live online.
When it comes to streaming, FlyVPN is our top choice every time. It has over 500 VPN servers all over the world that can help you bypass geo-restrictions with ease, restrictions that are imposed by the streaming platforms. It's also compatible with several types of devices, meaning you can watch the Winter Olympics on your laptop, PC, phone, or tablet. Streaming performance aside, FlyVPN is one of the most secure and reputable VPN services available. It uses AES-256 encryption, keeping your online activity completely anonymous.
FlyVPN also has a free trial VPN service so you can try it out risk-free. Simply create an account or in FlyVPN client or App, you can get 3 days free VPN for the first time. After 3 days, you can use FlyVPN 3 times a day, 20 minutes each time. If you still have questions about how to watch the 2022 Beijing Winter Olympics Live from anywhere, please leave a comment.