Money Heist: Part 5 is a Spanish heist crime drama television series. The series traces two long-prepared heists led by the Professor, one on the Royal Mint of Spain, and one on the Bank of Spain told from the perspective of one of the robbers, Tokyo. The narrative is told in a real-time-like fashion and relies on flashbacks, time-jumps, hidden character motivations, and an unreliable narrator for complexity.
As Netflix purchased the global streaming rights of Money Heist, you can enjoy it from anywhere. The official release date is 3rd December 2021.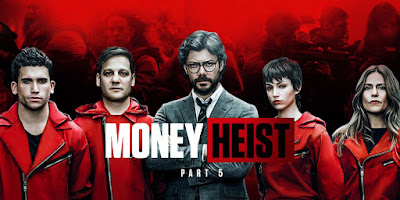 How to Watch Money Heist: Part 5 on Netflix with a VPN?
Here are the simple steps to watch Money Heist on Netflix:
Subscribe to a VPN service.
Download and install the VPN app.
Connect to a US VPN server.
Log in or sign up to Netflix and start watching Money Heist!
FlyVPN has servers in hundreds of locations around the world, allowing you to easily get unbanned from Netflix. AES-256-bit encryption with zero-knowledge DNS protects your devices. This means that your IP address will remain hidden. Even more, it comes with a network-lock kill switch. In case of the VPN server disconnects, your internet will be shut down, this prevents Netflix from discovering your real IP address and blocking you again.
To test or be familiar with the FlyVPN service, you can create a FlyVPN account to enjoy 3 days free VPN. After 3 days, you can use a free trial VPN 3 times a day, 20 minutes each time. If you still have questions about how to watch Money Heist: Part 5 from anywhere with VPN, please leave a comment.